MD: Many companies are outsourcing software development from Latin America. Find out the steps you need to take to outsource top-quality software outsourcing.
Outsourcing IT services is not new in today's digital world. Many companies outsource their projects to other countries and receive high-quality products. Latin America is one of those countries that top the list of the most outsourced countries globally. Besides the large expertise base, outsourcing software development from Latin America is quite cost-effective. Latin America offers product development services at reasonable rates compared to American developers. So, if you need cheap, top-tier software outsourcing, Latin America is the best option.
This article aims to help you understand what outsourcing of software services to Latin America involves. You will also learn the steps to take while preparing to outsource your project.
Source: Unsplash
What Is Software Outsourcing? 
Outsourcing involves hiring an external team to handle your business projects. In this case, software outsourcing is when you hire developers from an outside agency to develop your product rather than using your in-house team.
Outsourcing is the way to go if you want to meet your company goals faster and within a reasonable budget. It is a growing trend, even for large IT companies seeking a competitive edge in the industry.
Latin America offers such companies a platform of talented software developers ready to meet their product development needs. Whether freelancers or agencies, the region is home to the best talent and expertise to create top-tier software.
This hiring model reduces business operating costs and increases the quality of products. That is why even the tech giants in North America outsource software services to Latin American experts. Some of the big names include Netflix, Amazon, Github, and Microsoft, to name a few.
Steps to Prepare for Software Outsourcing 
Now that you have decided to outsource your project to Latin America, there are a few steps to follow to prepare for this move. A clear plan is essential since you outsource your business project to a third party.
You need to prepare adequately before collaborating with the Latin American service provider. Here are a few pointers to put in place when outsourcing projects:
Define your objectives
The first step is to define your business and product objectives. Why do you want to outsource to Latin America? What is your product vision? To share your vision, you must convey your goals to the remote development team.
It is important to have a clear strategy to determine the outsourcing model and the entire project. Be specific on the projects you are outsourcing and the development schedule you need the team to follow.
Plan your budget 
As mentioned above, Latin American developers are quite affordable. So, one major reason companies choose to outsource IT projects to this country is the cost-effectiveness aspect. No matter how cheap the services are, you must plan your budget carefully. The cost might go higher than expected if it is a large-scale, lengthy project. So, ensure you understand the requirements and the level of expertise needed to complete your software development.
So, it is advisable to prepare for unexpected development costs that might arise. Besides, you should also factor in additional funds for hidden costs. Software development has surprises, and you don't want to be caught off-guard. A proper and organized budget is key to successful outsourcing.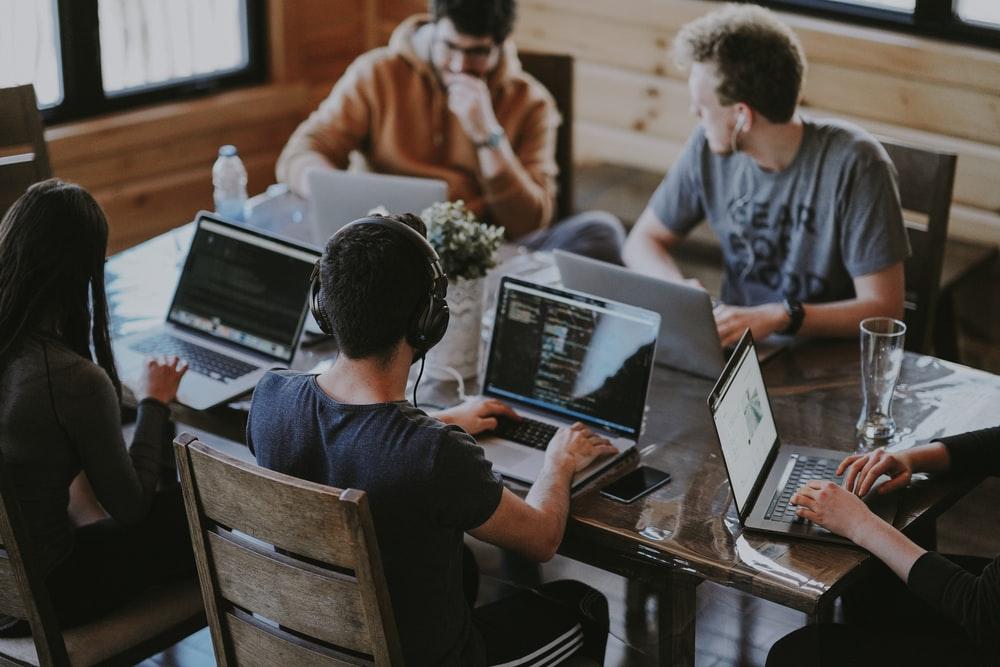 Source: Unsplash
 Write clear product requirements 
You must specify the product requirements carefully to avoid compromising the project. Software development is sensitive to process flaws, and trivial errors might undermine your project's completion and overall quality.
Technical specifications act as a guide for developers who will build the product. Thus, you must include the expected features and outcomes in the project development plan. This document will be a reference for coders and managers, directing the entire development process.
Choose a reliable outsourcing provider
Latin America is a hub of IT companies offering software services, with over 7,600 providers currently offering their services at home and to overseas companies. So, you might get confused when choosing the right provider. Ensure you do your research carefully before settling on any option. Some top companies are in Peru, Brazil, Columbia, Puerto Rica, and Argentina.
The best outsourcing provider should be dedicated to developing top-notch products that will grow your business. Moreover, you need to consider the provider's expertise in your niche (e.g., mobile games, blockchain, finance apps).
Pick an appropriate outsourcing model
Latin America's software industry is flexible and diverse, giving business owners a chance to choose their preferred outsourcing model. Product development depends on several factors. These include the budget, project timeline, complexity, and involvement level.
You can opt to outsource the entire project to a Latin American software company. The firm will handle the entire project from scratch to the product launch. All you need to do is convey your requirements, and the company will be responsible for the rest.
Another option is to outsource the project to a team of remote developers. You hire the developers whenever you have a project on demand. This model is similar to hiring freelancers to handle your software development task.
Finally, you can also choose a model where you recruit a remote developer to augment your in-house dev team. It can be long-term or short-term, depending on the project's complexity. Or you might need to speed up product deliveries. In any of these cases, the expert you hire will be part of your in-house team.
Set communication channels
Effective communication is a crucial aspect of successful outsourcing. Since you are delegating tasks to experts in another country, you must set up effective communication channels. Fortunately, Latin American developers are English speakers, so communication will not be an issue.
Choosing several channels that work well for your remote business model is imperative. You can choose to communicate virtually via Zoom or other collaborative tools that offer seamless communication. Try out tools such as Jira, Slack, Asana, or Skype to communicate with your team. Other options include phones, emails, or instant chats.
Final Words
Outsourcing IT projects to Latin American developers is the best option for companies that want cost-effective, top-tier products. Thus, you can hire remote developers from Latin America and expect exceptional services and products. Follow the above steps to prepare for the right outsourcing provider.