As much as it's fun traveling with friends and families, some people would still prefer to go on a solo trip. They get to enjoy the trip just as they want it to be without having to consider other people's input. Not only that, but they can commute anywhere easily at their own pace and time.
There are many reasons why traveling alone might be the most rewarding experience you get to have as you will be fully free, and you can indulge in any activity you want. Besides that, there's a high chance that you will form new friendships with the strangers you meet. What makes solo traveling more enriching is the chance to learn more about yourself and to grow as an individual.
While traveling may seem fun, the process of planning can be nerve-wracking, especially when deciding on the place you want to visit. Therefore, we have compiled a list of some top countries for your first solo traveling experience.
Netherlands
If you are a first-timer to solo traveling, the Netherlands might just be the perfect place for you to begin. It's relatively small, so there are so many places that you can go in a short time. Here, you will find one of the most laidback and friendly communities where almost all locals travel around on a bike.
For many travelers, the highlight of their trip would be to the countryside, where they can visit some famous attractions, such as the traditional villages that are filled with iconic windmills and picture-postcard tulips. Besides that, even if you are not a fan of art, pay a visit to the world-famous Van Gogh Museum which has the largest collection of Van Gogh's paintings and drawings.
Apart from that, head over to Keukenhof or known as the Garden of Europe, where you will be greeted by a spectacular display of the country's most popular flower: tulips. It is also the largest garden in the world and is home to over 7 million bulbs and up to 800 kinds of tulips so be sure to take your smartphone, such as the Android phone, to capture the blooms of many hues.
Iceland
Most tourists are drawn to Iceland for its natural beauty and magnificent landscapes. With the snow-covered volcanoes, mountains, and ice fields, it's no surprise why the country has ranked top on the list for quite a few years.
Iceland is a haven for solo travelers who prefer outdoor activities as they can explore different caves, hike volcanoes and glaciers, as well as cool down in geothermal spas. Besides that, Iceland is ranked the safest country in the world, so traveling solo should not be a problem.
The best thing about Iceland is that most of the people speak good English; hence language won't be a barrier. Although it can be a bit expensive, there are so many ways to cut costs, such as eating in and sleeping in a hostel. Once you lay your eyes on Iceland, you will surely find it worth not sleeping in a hotel!
New Zealand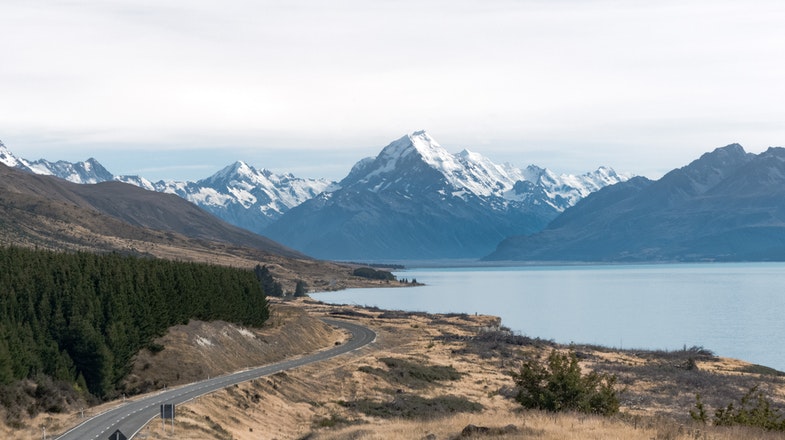 New Zealand is a popular destination among backpackers and outdoor enthusiasts. It might have got to do with the country ranked as the second safest country in the world. With easy navigation and friendly, helpful locals, getting lost should be your least worry.
Some famous activities here include cruising through the rainforests and waterfalls of Milford Sounds, heli hiking through Franz Josef Glacier, whale-watching in the Bay of Plenty, and swimming with dusky dolphins in the small South Island town of Kaikoura.
Besides that, you can learn more about Māori culture, the indigenous people of New Zealand. They are famous for their beautiful tattoo designs and Haka, a dance by warriors to intimidate their enemies. This dance is known across the globe as the All Blacks Rugby team uses it before each game.
Costa Rica
Costa Rica has an incredibly diverse landscape from lush forests, wildlife sanctuaries, and tropical beaches, making it suitable for every kind of traveler. Whether you are looking for sun, nature, or a little adventure, you can find them all in this paradise on earth.
If you are a fan of surfing, you should head over to Guanacaste and the Nicoya Peninsula to enjoy the palm-fringed coastline. Besides that, nature-lovers can zip line above the Monteverde Cloud Forest Reserve as well as hike along Arenal Volcano National Park.
Apart from that, you can visit Manuel Antonio National Park, a protected green area where you can enjoy the beaches and see different wildlife as you stroll along the path. Finally, if you wish to cool down, Arenal has hot springs, which are very suitable for a refreshing session.
Embarking on a solo travel journey while taking an online language course can be an enriching experience. It not only enables a better comprehension of the local culture but also facilitates genuine connections with people. While it can be challenging to learn a language independently, the benefits of acquiring new linguistic skills while traveling solo are immense. The journey provides an opportunity for personal growth and unforgettable experiences.