Nowadays, you'll be hard pressed to find someone who doesn't have at least one profile on a social media network, whether that be Instagram, Facebook, Twitter, or another. The same is true for the sports stars we know and love, as these talented athletes share their lives with fans on and off the field or court through engaging videos and photo content.
However, while many famous faces may have the presence of an account, it doesn't mean their engagement levels are always high. On the other hand, there are a select few that are known for their massive following bases and entertaining posts that garner thousands of likes and comments every time they hit that 'upload' button. Here we take a look at four prominent players that are undoubtedly social media proficient.
Cristiano Ronaldo (Premier League)
With a whopping 386 million followers on Instagram, it's safe to say that superstar Cristiano Ronaldo is the most widely followed footballer in the sport. Since his career began over 20 years ago, his fans have steadily watched him become the elite goal scorer that he is today. The content he shares on socials consist mostly of football happenings, but also paid sponsorship posts and other, more personal information related to his family and their travels. One thing's for certain—supporters love to watch his life unfold through whatever platform he chooses to share it.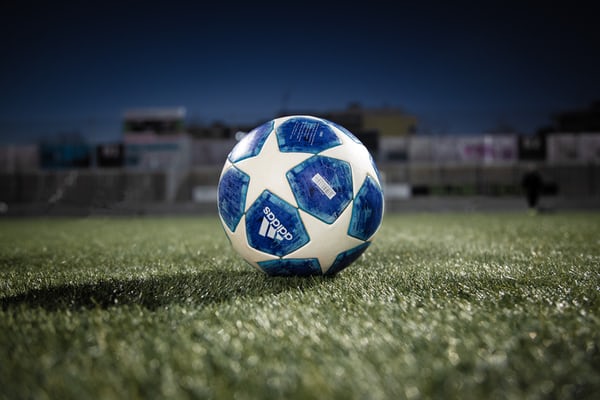 Portuguese native Cristiano Ronaldo has been one of the most influential players in the football world for over two decades
Tom Brady (NFL)
Tampa Bay Buccaneers quarterback Tom Brady made history last February when he became a 7-time Super Bowl champion, defeating the Kansas City Chiefs in a blowout game that ended with a final score of 31-9. For years, Brady has been an active playmaker on social platforms, uploading frequently on both Instagram and Facebook, keeping fans and friends up to date on his football victories. He's become famous for his Instagram reels that boast the simple, yet poignant caption 'W' (win) and feature clips from previous winning matchups.
In fact, this season the Buccaneers are the number one team in the NFC South with an impressive record of 12 wins and only 4 losses. According to expert nfl betting odds, they are well positioned to win their division's title this year and even make it to yet another Super Bowl if they keep up this pace. The bottom line is that the athlete's stats speak for themselves, and he is not shy to share his accomplishments with his 10.5 million followers on social media.
Stephen Curry (NBA)
Golden Gate Warriors frontrunner Stephen Curry is one of today's most popular basketball figures, along with Lebron James and Kevin Durant. The point guard has managed to help the California franchise become the top-performing team in their conference this season with 29 wins and counting. Curry is mostly active on Instagram, where he has a cool 39 million followers and posts for sponsorships or about upcoming games, proud victories, and daily life happenings. He also uses socials to push content for his shoe brand called 'Curry Brand'. His content is entertaining and fun, so it isn't hard to understand why his levels of engagement are so high in comparison with his fellow basketballers.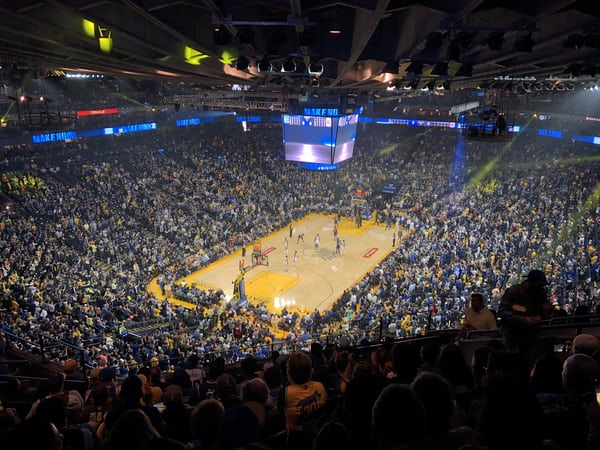 Steph Curry and the rest of the Warriors team play a game at their previous home court in Oakland
David Ortiz (MLB)
Last but definitely not least, who can leave out baseball legend David Ortiz? The 3x World Series champion is the only athlete on this list that is not currently active in his sport, but on socials he is always busy. The former powerhouse hitter goes by his popular nickname 'Big Papi' on Instagram, where he has an audience of 2.2 million. Ortiz mostly posts about his retired ventures, including being a Red Sox Ambassador, his work as an analysts for Fox Sports, and lastly his popular podcast 'Call Him Papi'.
So, there you have it! Four sports celebs who have bigger social audiences than most people could ever dream of. If this inspired you to beef up your own following community, check out this article on how to build engagement today.