Sonia Ferrer is a Spanish actress, model and presenter who became known in a mini series for TVE-Catalunya, 'Happy House'.
His maximum popularity came when he presented the TVE1 program 'Gente' together with Pepa Bueno, first, and María José Molina, later . This stage lasted from 2000 to 2008.
After several years presenting other formats, such as the contest 'Look who jumps!', and working on other channels, such as Telecinco, Sonia Ferrer returned to Televisión Española in 2015. That's when she began to collaborate on the program 'Amigas y datos'.
In 2013 and for almost two years, he was a partner of Álvaro Muñoz Escassi . Currently, since 2015, the presenter is dating the model Nahuel Casares, with whom she is 12 years apart and is totally in love. He has a daughter in common with the Italian surgeon, Marco Vricella.
Date of birth
09/26/1977
Partner
Nahuel Casares
Height
1.7m
Related topics
Actress , Instagram
Horoscope
Libra
ex-partners
Alvaro Munoz Escassi , Marco Vricella
Misfortune is primed with Sonia Ferrer: she ends up in the emergency room with her daughter Laura
Sonia Ferrer has lived a few chaotic days. The death of her best friend as a result of a hit-and-run has left her completely devastated and now her daughter has given her a good scare after suffering a spectacular fall
Sonia Ferrer does not lift her head . The presenter is facing a painful duel after the death of her best friend. Losing one of its most important pillars as a result of a hit and run has been devastating. Sonia still had many plans to do with him and the void he has left behind is immense and he is still "trying to put himself back together": " Right now I should be with you, beer in hand (wine for me) , laughing at our exploits while we take the opportunity to do therapy"… The model has drawn strength from weakness to say goodbye at the funeral home but a last-minute mishap has completely disrupted her plans: her daughter has undergone emergency surgery!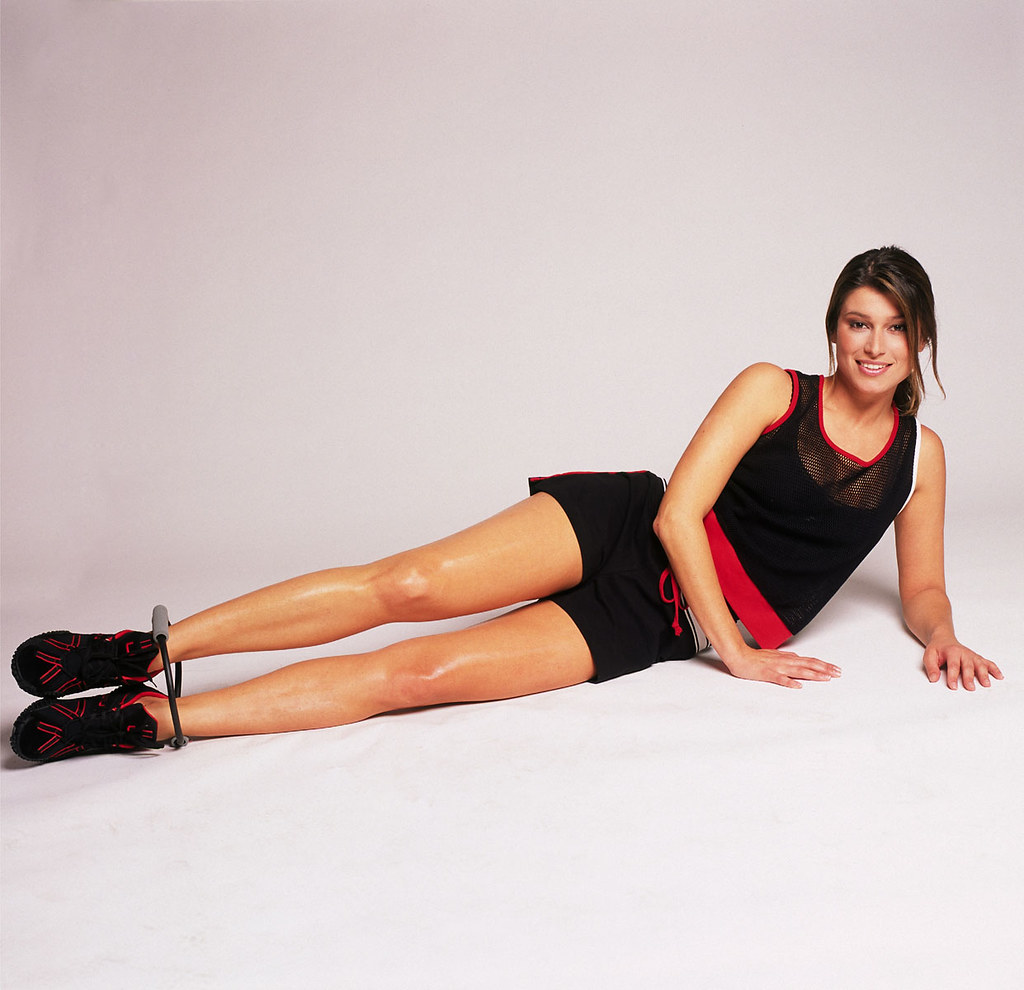 Sonia Ferrer has announced through social networks that her daughter Laura has suffered a spectacular fall for which she has broken her elbow . The young woman had to undergo surgery and the presenter had to go quickly to the hospital while she was at the wake of her close friend.
"Yesterday I ran out of the funeral home because they had to urgently operate on my daughter who had fallen and broken her elbow. Thank you surgeons and nurses for being more than heroes ," Sonia Ferrer has written publicly, thanking all the love that so much she and her daughter have received in the health center.
Fortunately, everything has gone great. The little girl has already left the operating room and is on the floor recovering . In addition, Sonia Ferrer has been completely shocked to see that her daughter's greatest wish is to return to school. At the moment, it's early days and the hospital has made his dream come true: " From seven in the morning asking to go to school and… Surprise! A teacher has come and taken him to the hospital classroom . illuminated the face", her mother continued, delighted with the care and pampering that Laura is receiving.
Despite everything bad that has happened in the last few hours, Sonia has been protected at all times, Sergio, her current partner, has devoted herself to her and her daughter . The actress wanted to thank her more than 80,000 Instagram followers for how aware they have been of her at all times: "I love you all. What beautiful messages and full of good wishes you write me! I don't know how to thank you. I want you to know that I read all the messages even if I can't always answer and I feel very lucky", she concluded.
Sonia can't wait for this whole situation to end and to return home with her daughter. The presenter is not going through her best stage but the most important thing right now for her is that Laura recovers 100% from the operation.
Sonia Ferrer, devastated by the death of her best friend: "I'm trying to get myself together"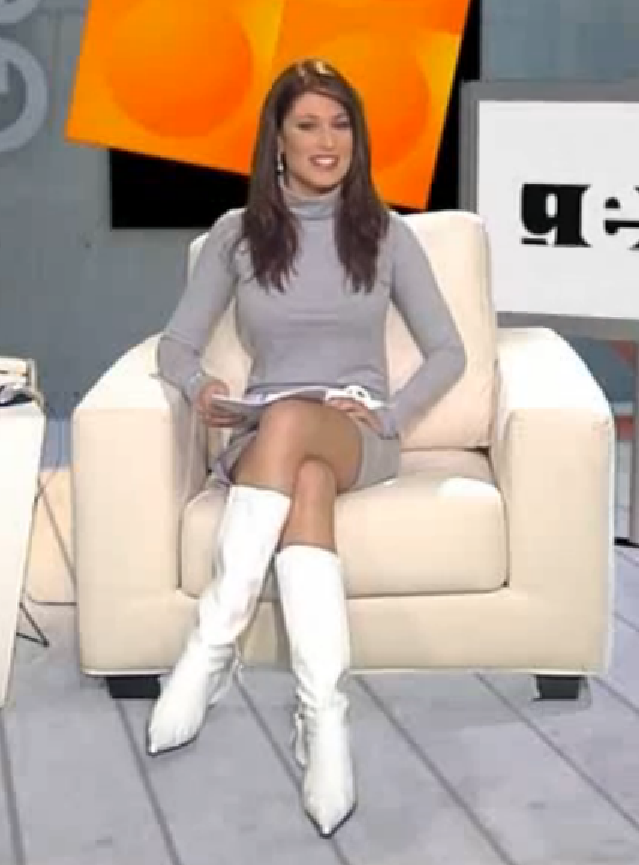 Sonia Ferrer has lost a very important person in her life. One of her close friends has died after being run over and the presenter is devastated
Sonia Ferrer faces a severe personal setback . The presenter has announced through Instagram that she has just lost one of her close friends due to an accident when she was riding her bicycle . It is, without a doubt, a very important person in his life and he has left an immense void. Sonia is totally devastated by the news and, still in shock, has dedicated a very special message to her as a farewell.
Sonia Ferrer is broken and does not have enough strength to say goodbye to her life partner. The message that the model has written on social networks shows that she will never forget him and that he will continue to be very present in her day to day life.
"Right now I should be with you, beer in hand (wine for me), laughing at our exploits while we take the opportunity to do therapy. That thing about me giving advice to you and you to me and then we don't pay any damn attention to what was said. In Instead, I'm trying to get back together to go to the funeral home to say goodbye to you ", are the words with which Sonia Ferrer has said goodbye to him forever.
Sonia has made public the last messages that were written and there are many plans that have been left undone . The actress has heartily thanked her friend for everything he has done for her in life, since he has been the person who has been at the foot of the canyon in both good and bad.
Unfortunately, despite all the bumps in the road, life goes on and Sergio, her current partner, is being her refuge in these difficult times .
The disease that paralyzed his life
Just a few months ago, Sonia Ferrer recalled the bone cancer she suffered when she was only 15 years old . As he confessed exclusively to Lecturas, there were years of great pain for which he had to report medical negligence : " They were pains that I couldn't identify. Very strong pains that got worse and worse until they became daily and paralyzed me , They prevented me from walking, from living normally , "he was recently honest, remembering that stage of his youth as a real nightmare.
Sonia Ferrer talks about the cancer she suffered when she was only 15 years old: "It paralyzed me"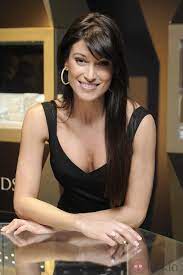 The presenter, Sonia Ferrer, remembers how she experienced this harsh illness, how she overcame it and the psychological damage she suffered afterwards.
It was in 2018 when Sonia Ferrer spoke exclusively for Lecturas about the bone cancer she suffered as a child and that almost left her unable to walk. Years of pain and bad diagnoses that she has now remembered after the death of the journalist Olatz Vázquez as a result of gastric cancer, a late diagnosis that caused a wave of indignation in the presenter who suffered this same situation in her own flesh.
Sonia Ferrer has recalled that at only 15 years old she had to battle for two and a half years with unbearable pain, even thinking that she was going to die. "Olatz's story moved things within her memory and aroused that rage of 'what impotence and how much pain,'" the journalist began by narrating that, unlike her colleague, she did manage to overcome.
Sonia recounts how the pain began to settle throughout her body: "They were pains that I couldn't identify. Very strong pains that became more and more until they became daily and paralyzed me, preventing me from walking, living normally," she says. still with a broken voice.
After years of surreal diagnoses and dozens of tests, they gave him the dreaded news, it was cancer. "A bone tumor that was difficult to see, a tumor that grew inwards . It grew in a vertebra inward, instead of having grown in a long bone in sight," he counted with great naturalness. In the video Sonia Ferrer remembers how she experienced this harsh illness, how she overcame it and the psychological damage she suffered afterwards.
Fortunately, all that is part of the past and now Sonia is enjoying one of the sweetest moments of her life thanks to her current partner, Sergio, a national police officer with whom she is madly in love and who has restored her illusion for love.
Sonia Ferrer remembers her bone tumor and denounces the medical negligence she suffered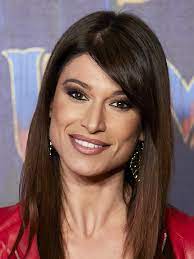 Sonia Ferrer has recalled the story that she told us exclusively in our magazine about the late detection of the bone tumor she suffered in her youth.
Sonia Ferrer has opened up on her Twitter account. The presenter has recalled one of the most difficult moments of her life to call for medical responsibility when treating certain ailments. Sonia has been affected by the death of the young Olatz Vázquez, a 27-year-old journalist who has died of cancer and who at the time denounced her late detection. As a result of this, the presenter has recalled the story that she told exclusively three years ago in our magazine about the medical negligence she suffered when some doctors did not detect the bone tumor against which she had to fight.
As already revealed in our pages, Sonia Ferrer has recounted how some doctors, when she was sixteen, after going to her consultations because of the pain she felt, insinuated that the pain was imaginary , that who knows who she had slept with to catch a possible infection, which could be due to having one leg longer than another, that he surely had gas or that they came to remove his wisdom teeth because they thought it was a reflex pain. And it wasn't until three years later that a doctor diagnosed her as having "a bone tumor in my spine that was strangling my spinal cord."
Sonia Ferrer has recounted that this late diagnosis meant that "at almost 18 years of age, the tumor was already too large for the risk of touching the bone marrow when removing it to be almost unavoidable." Fortunately, and although he was almost unable to walk, he can now say that the story ended well. Of course, as she told us in her day, "I had to rethink my whole life" and saw her career as a dancer cut short. From her social network, the presenter has wondered about the doctors who "never, none, knew how to say I don't know what's wrong with you. So difficult?".
Sonia Ferrer kisses her police boyfriend in the middle of the street: "My love"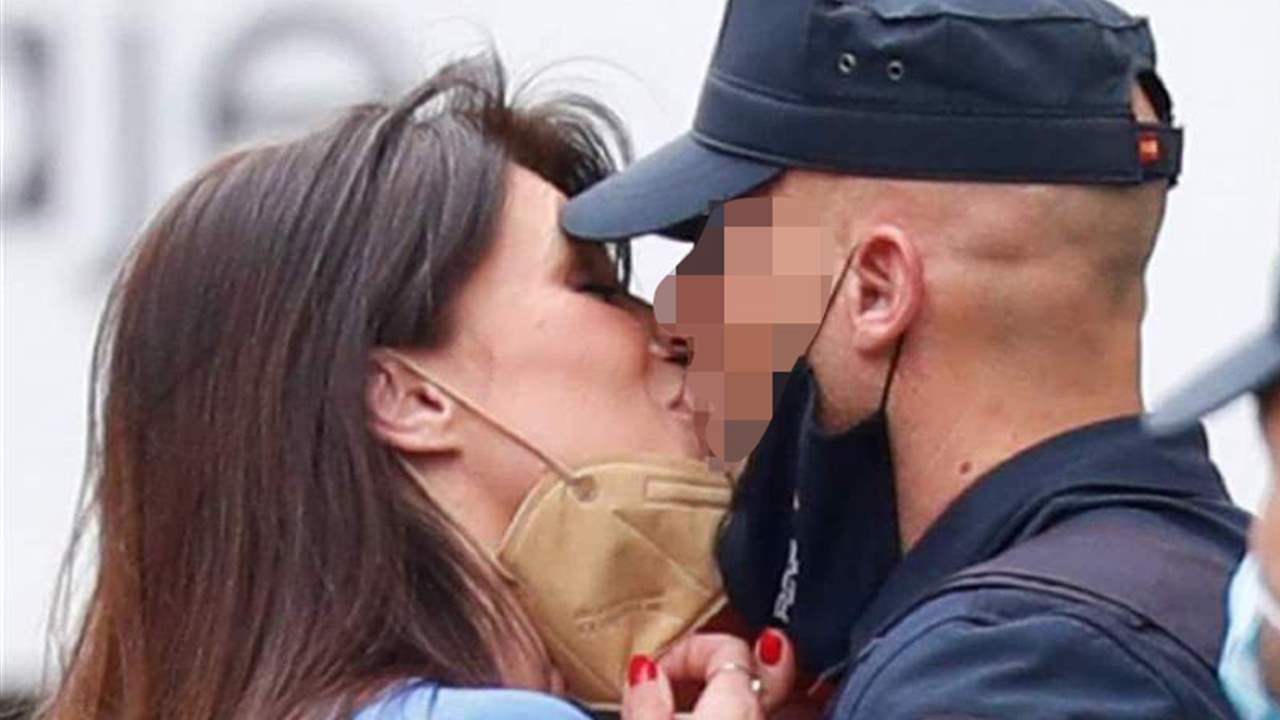 After living an intense summer love with Pablo Nieto, the presenter has recovered the illusion next to a National Policeman named Sergio
When he least expected it, love has knocked on Sonia Ferrer 's door again . It was last summer when the presenter broke up with Pablo Nieto, son of Ángel Nieto, after a fleeting romance . After her, she turned to her work, her family and her closest friends, but when she least expected it, a man appeared who has turned her life upside down.
Sonia Ferrer has found love again or, at least, she is very excited about the story that has just begun with Sergio, a national police officer whom she did not hesitate to eat with kisses in the middle of the street while the young man was on duty.
The presenter was eating with some friends in the center of Madrid when she took advantage of the fact that her boy was nearby to go see him for a few minutes. A fleeting visit in which there was no lack of signs of affection and complicity, and that is that you only have to see Sonia's face to verify that she is full. " If we make a good couple, it is said and nothing happens. My love ," the journalist wrote next to an image of the passionate kiss.
Although details of how love between them arose are not known, Sonia does not hide that she is in a very sweet moment: "I am happy, delighted. We are in a moment of pandemic, everyone having a really bad time, a moment that is not easy, but I feel tremendously lucky", affirmed the presenter who currently works on the program 'Buenos dias Madrid'.
Sonia, 42, has a daughter from her past relationship with Marco Vricela. The cosmetic surgeon surprised a few weeks ago by publicizing his breakup with Cecilia Gómez when they had wedding plans. The presenter prefers to stay on the sidelines and move on with her life, which, judging by the images, is giving her a lot of joy.
Rocío and David Flores, terrifying: "The illusion is not taken away by anyone"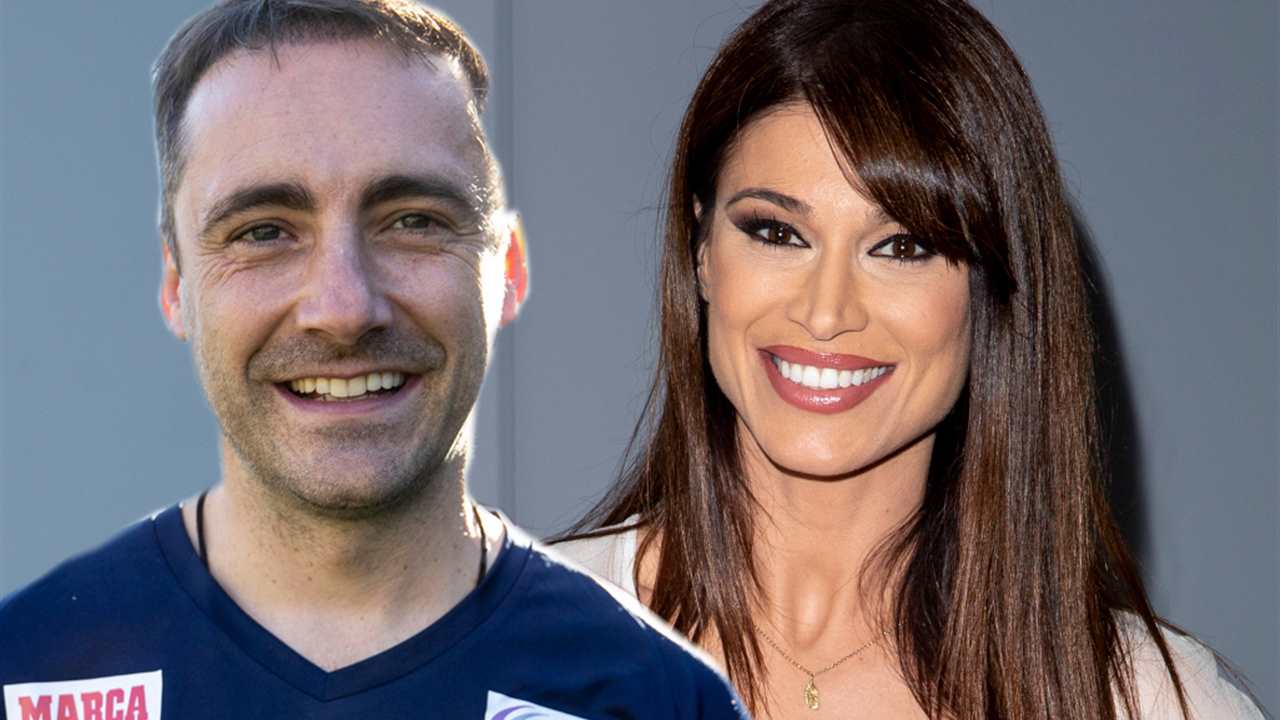 Elsa Pataky, Arantxa de Benito, Víctor Janeiro, Sonia Ferrer… there are many celebrities who have dressed up
Between restrictions, confinements and curfews, there is still a small gap to add a little joy to this disastrous 2020. This is how many celebrities have understood it –especially those who have small children–, who have not wanted to overlook Halloween night , where terror and laughter go hand in hand to pay tribute to the night of the dead.
Rocío Flores has taken great care when it comes to making up her brother David , who has left an almost disfigured face. Elsa Pataky , for her part, it is not at all clear what her costume is about, but she has dressed her children as little monsters. Maleficent, witches, zombie harlequins… there's everything . Don't miss this gallery.
The passionate kiss of Sonia Ferrer and Pablo Nieto after confirming their relationship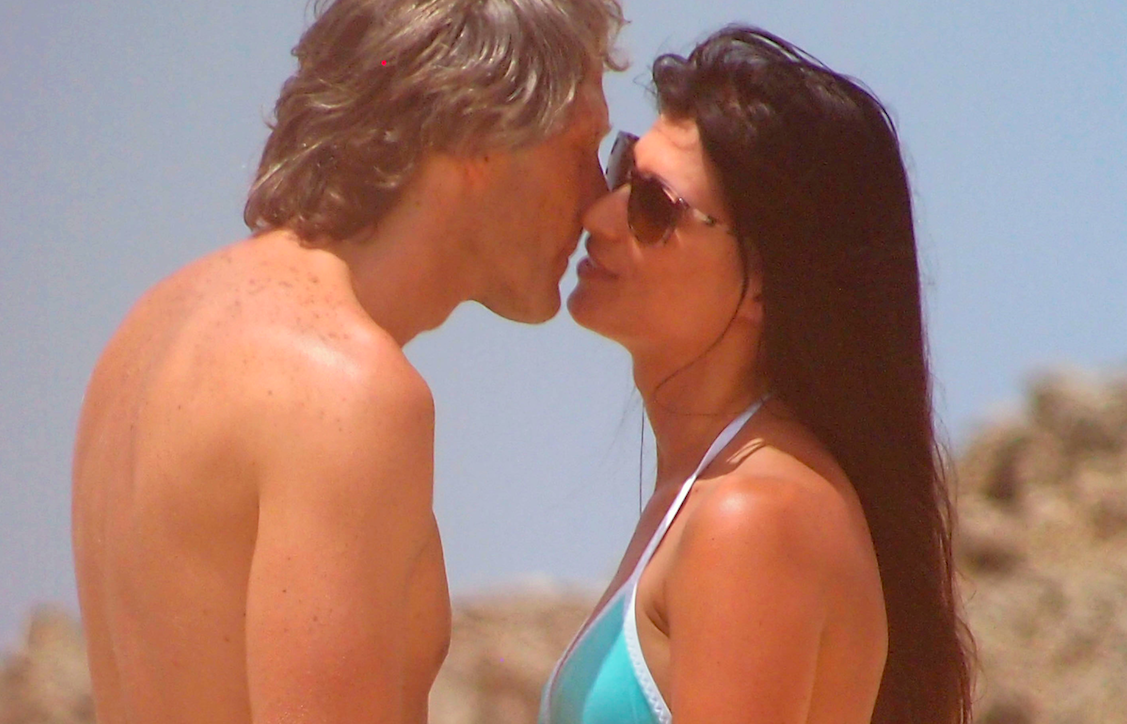 The journalist has shared the first publication with the son of Ángel Nieto, with whom he lives a beautiful love story