Top 15 Most Popular Sports in America
For the past 100 years, sports have become an important part of American culture. We can analyse that many of the most popular sports in the World have been American games. A large number of Americans either participate or follow sports. Children play sports to meet other kids their own age and they learn important tactics, like teamwork, which helps people later on in life.
Fabulaes has calculated fame ratings of the Top 15 Most Popular Sports in America. American Football is one of the most popular American sports. The Super Bowl is always the most watched sporting event in the United States, drawing nearly 100 million people to their TVs to watch an event that's distinctly American.
Basketball is another popular American sport that has a worldwide reach. Becoming almost as globally relevant as soccer, basketball and the NBA in particular have turned the game from a semi-popular American sport into a game people across the globe love to play.
Here is the list of Top 15 Most Popular Sports in America 2020.
15. Skiing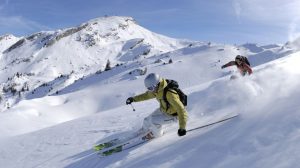 Popularity in USA: 1.3%
Skiing appears to be headed downhill in the US—traditional, alpine skiing, anyway.
The number of alpine skiers fell from over 18 million in the previous season, to just over 8 million last year, according to data from sports industries of America. That's barely more than the roughly 9.5 million snowboarders who hit the trails in the 2019 season.
Studies show that Free-skiing has risen by 100% since 2008 in the USA. The statistic shows that the number of active skiers and snowboarders in the United States is increasing every year. In 2019, there were 11.2 million active skiers and snowboarders in the United States.
See also: Top 15 Most Popular Sports in the World
14. Lacrosse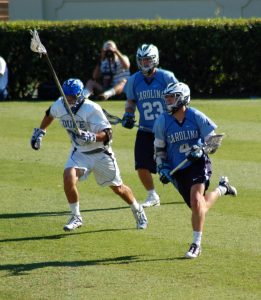 Popularity in USA: 1.5%
Lacrosse in the US is currently one of the fastest growing sports in America. With a faster growth rate than swimming, bowling, water polo, cross country, ice hockey, and soccer, there were 36,015 college lacrosse players in the United States as of 2020. The growth rate for lacrosse is 38%. In 2009, 1,984 high schools across the country had sponsored a lacrosse program, but by 2014, 2,535 high schools across the country had sponsored a lacrosse program.
Originally lacrosse was only played on the east coast, but it is starting to make a move out to the middle and west of the United States. 950,000 children across the United States played lacrosse in 2019. For junior league lacrosse, the growth rate has been 43% for boys and girls. Denver became the first non-east coast team in history to make it to the NCAA division 1 finals in 2015.
13. Car Racing / Auto Racing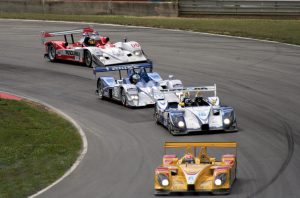 Popularity in USA: 1.7%
Auto-racing is ranked among some of the most popular sports in the U.S. Globally, annual sponsorship spending in motor sports amounts to over 5 billion U.S. dollars. The two sets of vehicle classes for auto-racing motor sport competitions are open-wheel and enclosed-wheel racing. Americans, like the rest of the world, initially began using public streets as a host of automobile races. As time progressed it was soon discovered that these venues were often unsafe to the public as they offered relatively little crowd control. Promoters and drivers in the United States discovered that horse racing tracks could provide better conditions for drivers and spectators than public streets.
American riders have been very successful. Seven Americans have won a combined fifteen championships in MotoGP. Eddie Lawson has won four championships (more than any other American). Five American riders have won eight Superbike World Championships.
12. Snowboarding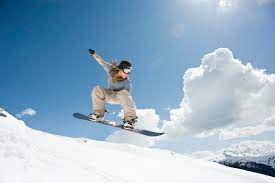 Popularity in USA: 1.8%
According to the trade group SnowSports Industries America, snowboarding peaked in popularity with nearly 10.2 million participants in the 2018-19 season. Last season, there was a slight increase, to almost 10.7 million participants, because of growth among those under 17 and women 18 and older.
Equipment sales have also increased. According to the National Sporting Goods Association, which tracks retail sales, snowboard equipment sales are up $60 million annually from 2007. SnowSports.  Preliminary data from this season indicates that although snowboard equipment sales have increased 25 percent across the Western United States, but they are down 4 percent nationally.
11. Swimming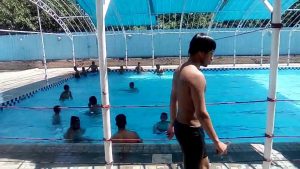 Popularity in USA: 2.2%
Statistics show that the number of people who do swimming for fitness in the United States from 2006 to 2019 is increasing. In 2019, the number of people aged six years and older, doing swimming for fitness amounted to approximately 32.5 million.
the United States won the most medals (33 total) in swimming in the Rio Olympics. Repeating their dominance from the London Olympics as 16 gold and 31 total medals. In Beijing Olympics 16 gold and total 31, in Athens Olympics 12 gold and total 28. Winning almost a third of all medals ever awarded in the history of the Olympics. U.S. swimming domination at the Olympics has lasted much longer than you have heard of Donald Trump and Madonna which is a long time.
10. Volleyball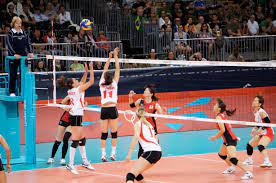 Popularity in USA: 3%
Volleyball is the most popular team sport for girls in high school with 452,000 girls on varsity level programs as of 2018-19. More than 63,000 boys also play varsity level, and there was a 28 percent gain in participation over the last two years.
USA is the only nation in the world to have meddled at EVERY Olympic games since 1984 in a volleyball discipline. USA Vollyball (USAV) currently has more than 383,000 members, including layers, coaches and officials. There are about 4,500 active clubs. USAV offers competitive and instructional programming for youth, high school, collegiate and adult members from ages 7-and-under to 75-and-above. The Paralympic Men's and Women's Sitting teams began full time training in 2006 at the University of Central Oklahoma Paralympic Training site; the USA women won gold in Rio in 2016. 2008 Olympic Gold medal winner Lloy Ball is a four-time Olympian while 2008 and 2012 Olympic Silver medalist Danielle Scott-Arruda is a five-time Olympian.
9. Golf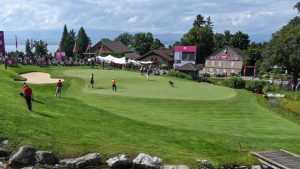 Popularity in USA: 3.2%
More than one-fourth of the U.S. population – over 110 million people in total – played, watched or read about golf last year. Traditional participation has stabilized in recent years, with a healthy 24 million on-course golfers, and there are now almost as many who play increasingly popular off-course forms of the game.
According to the studies, golf industry earns more that $ 84 Billion. The Popularity of Golf in USA can be analyzed as USA has declared First of May as the "National Golf Day", a day when hundreds of golf industry leaders visit Washington D.C. to meet with members of Congress and celebrate the economic, charitable, environmental, health and societal benefits of one of the nation's top participation sports.
8. Track & Field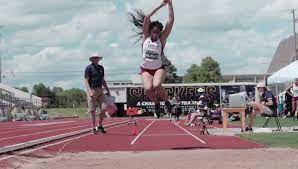 Popularity in USA: 3.5%
More than 130,000 Americans are members of USATF. Our member organizations include the NCAA, NAIA, Road Runners Club of America, Running USA, and the National Federation of State High School Associations. Fifty-six USATF Associations oversee the sport and its more than 3,000 clubs at the local level, with thousands of volunteers keeping track and field vibrant on the local and national levels.
From an organizational perspective, USATF has been one of the greatest financial success stories in sport. In 2017, USATF reached a record annual budget of more than $35 million, and in 2016 USATF instituted a groundbreaking elite athlete revenue distribution plan to provide millions of dollars in additional financial support to Team USATF athletes.
This surge in revenue has coincided with a hefty increase in the number of track meets broadcast on television and in TV ratings. In 2016, USATF announced a long-term broadcasting partnership with NBC Sports, ensuring broadcasting consistency on the world's premier Olympic-sport network.
See also: Top 15 Fastest Runners in the World
7. Mixed Martial Arts (MMA)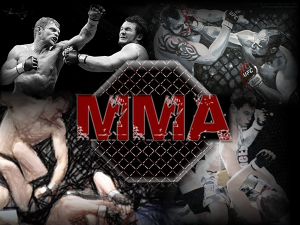 Popularity in USA: 3.5%
Mixed Martial Arts is the fastest growing sport in the United States. The UFC is the most popular MMA organization in the United States and is broadcast on ESPN.Its major rival for viewers is Bellator which is broadcast on Paramount Network.
The earliest example of MMA in America was introduced in Pittsburgh, Penn. in 1979. Fourteen years later the Gracie family introduced their form of Brazilian jiu-jitsu to the US. Which led to the creation of the UFC and begun with the UFC 1 event, held in Denver Colorado in November 1993. The sport was initially criticized for being too violent and brutal. At one time the sport was banned in most parts of the United States which was spearheaded by John McCain who called MMA human cockfighting.
6. Boxing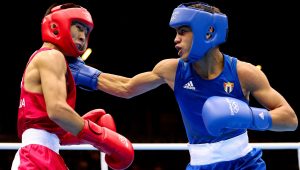 Popularity in USA: 4%
Boxing used to be one of the most popular sports in America. Now, just like horse racing, boxing has faded away in the minds of the American public and if boxing doesn't change then it will become less popular than hockey.
Boxing's origins began in the United States in 19th century. The United States became the center of professional boxing in the early 20th century. Boxing used to be a popular staple viewing on American television due to its low costs and production values and was broadcast on all the major networks. Since the 1970s it is mostly broadcast on PPV channels like HBO. Showtime is another major network that broadcasts boxing the United States.
5. Ice Hockey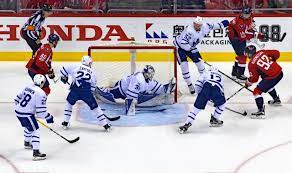 Popularity in USA: 4%
ice Hockey ranked at 5th position among Americans. Ice Hockey ranks well behind pro football in a popularity contest among Americans. The game on ice is steady at 4% percent popularity in the U.S., ranking fifth among sports.
Hockey has actual climbed the rankings the past few decades. Back in 1985, pro football was 24 percent, baseball 23 percent, then college football and college basketball 10 percent each. Hockey was tied in 11th at two percent, also behind pro basketball, auto racing, golf, tennis, bowling and horse racing. Pro football has been climbing since then, mostly at the expense of baseball and college basketball. Hockey has never received more than 4 percent of the popular vote.
4. Soccer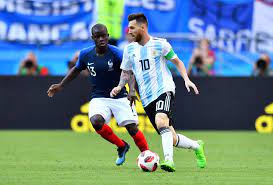 Popularity in USA: 7%
The popularity of soccer—both in participation and interest—is increasing in the United States. There's no doubting that. According to a 2018 Gallup poll, 7% of Americans cited soccer as their favorite sport to watch, while 9% preferred America's pastime baseball.
According to a 2018 Gallup poll,  7% of Americans cited soccer as their favorite sport to watch. Not only is soccer growing as a whole in the United States, but Major League Soccer ( MLS ), the top domestic league, has experienced a 27% rise in interest since 2012, according to Nielsen Sports Sponsor link.
Major League Soccer's average attendance of 21,358 from 2013-18 ranks No. 8 in the world, trailing Ligue 1 in France (21,556) and Italy's Serie A (22,967), according to a study conducted by the CIES Football Observatory. Atlanta United, which debuted as an MLS expansion team in 2017, boasts the 10th-best average attendance of 51,547 between 2013-18. The 2018 MLS Cup winners and league's most valuable club ($330 million) were featured among global giants including Manchester United, Bayern Munich, Real Madrid and FC Barcelona.
3. Baseball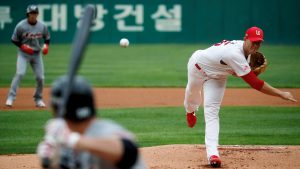 Popularity in USA: 9%
Baseball ranked as the most favorite sport among Americans in 1948 and 1960. They've trailed football since 1972. However, the drop to 9% below basketball and almost even with soccer came as a bit of a surprise.
Polls from ESPN actually provide a much more granular breakdown of the popularity of individual sports leagues. Their latest poll, which covers 2016, found the NFL ranked as the most popular sport, followed by MLB, college football, the NBA and international soccer. Although, baseball is not America's favorite sport and hasn't been for a long time. But with more than 72 million tickets sold to games in 2017, it's far from disappearing from the American sports landscape.
2. Basketball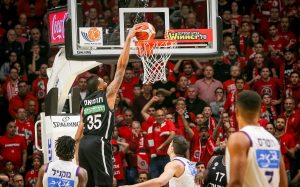 Popularity in USA: 11%
Of those Americans citing their favorite sport, basketball is ranked second. However, in regard to money the NBA is ranked third in popularity. More Americans play basketball than any other team sport, according to the National Sporting Goods Association, with over 26 million Americans playing basketball. Basketball was invented in 1891 by Canadian physical education teacher James Naismith in Springfield, Massachusetts.
The National Basketball Association (NBA) is the world's premier men's professional basketball league and one of the major professional sports leagues of North America. It contains 30 teams (29 teams in the U.S. and 1 in Canada) that play an 82-game season from October to June. After the regular season, eight teams from each conference compete in the playoffs for the Larry O'Brien Championship Trophy. The NBA get high ratings on television.
Women's NCAA Basketball is also popular, although less so than men's basketball. The women's national team has won eight Olympic gold medals and ten FIBA World Cups.
1. American Football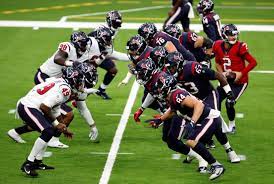 Popularity in USA: 37%
American Football is the most popular sports in the USA so far! Nationwide, the National Football League (NFL) obtains the highest television ratings among major sports. Watching NFL games on television on Sunday afternoons has become a common routine for many Americans during the football season. Super Bowl Sunday is the biggest annual sporting event held in the United States. The Super Bowl itself is always among the highest-rated programs of all-time in the Nielsen ratings.
Millions watch college football throughout the fall months, and some communities, particularly in rural areas, place great emphasis on their local high school football teams. The popularity of college and high school football in areas such as the Southern United States.
The NFL makes approximately $10 billion annually. Super Bowl games account for seven of the top eight most-watched broadcasts in American history; Super Bowl XLIX, played on February 1, 2015, was watched by a record 114.4 million Americans.
American football also plays a significant role in American culture. The day on which the Super Bowl is held is considered a de facto national holiday.