Mahesh Manjrekar Biography
Mahesh Manjrekar Was Born On 16 August 1958 In Mumbai, Maharashtra. Mahesh Vaman Manjrekar Is Profound Actor, Director, Producer, And Writer Of Indian Film Industry. Mahesh Had Worked In Movies In Telugu, Tamil, Hindi, Marathi, English, Bengali, And Other Languages Too. Mahesh Was Born In Marathi Brahmin Family, And He Follows Hinduism. Mahesh Went To Don Bosco High School For Schooling And For College/University Studies He Attended University Oof Mumbai From Where Had Done His Graduation.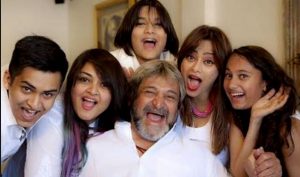 Mahesh Has Two Siblings One Sister Devyani Manjrekar And One Brother Shailesh Manjrekar. Mahesh Got Married To Deepa Mehta, Who Is A Costume Designer By Profession And Had Two Kids One Daughter Ashwami Manjrekar And One Son Satya Manjrekar. But The Couple Went On To Get Divorced From Each other. But Mahesh Again Got Married And His Second Wife Is Medha Manjrekar, From Whom He Has One Daughter Saiee Manjrekar And He Also Have One Step-Daughter Gauri Ingawale.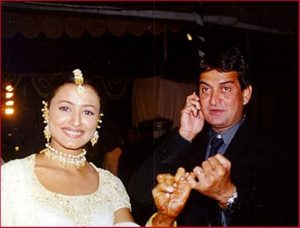 Mahesh Manjrekar Career
Mahesh Vaman Manjrekar Started His Career In An Entertainment Industry From A Marathi Movie Called " Jeeva Sakha" In 1992. Mahesh Is Also A Famous Director He Has Made His Debut In Directorship From A Marathi Movie "Aai" In 1995, And His Bollywood Debut Was "Vaastav" In 1999. Mahesh Has Been A Part Of Many Blockbuster Movies Like Virudh, Astitva, etc. Mahesh Has Won Star Screen Award For His Efforts In Astitva And Nidaan. Mahesh Has Also Done Movies In Hollywood; His Hollywood Debut Movie Was Slumdog Millionaire. Slumdog Millionaire Won An Oscar For Best Movie.
Mahesh Has Also Does Work On Silver Screen. He Has Done Hosting Roles In Famous Reality Show " Bigg Boss Marathi." Mahesh Has Been Very Fond Of Netflix And Due To His Likeness He Has Done A TV Series " Selection Day" In 2018.
Mahesh Also Directed Alot Of Movies. His Major Hits Are "Vaastav", "Astitva", "Nidaan" "City Of Lights" And Many Mnay More. He Has Been Very Famous For His Specific Directorial Style Of Movies.
Mahesh Manjrekar Controversy
Mahesh Manjrekar Got Into A Very Bad Situation When He Interrogated In The Case Of Terrorism. This Case Main Suspect Was Sanjay Dutt, But Due To Mahesh Great Friendship Bond With Sanjay Dutt. He Was Interrogated, And He Had Informed The Police Authorities About The Connection Between Sanjay Dutt And The Underworld.
Mahesh Manjrekar Social Media
Mahesh Manjrekar Twitter          Twitter
Mahesh Manjrekar Instagram Instagram
Mahesh Manjrekar Facebook    Facebook
Mahesh Manjrekar Fun Facts
Mahesh Had also Serviced His Voice Singing In Movies Like "City Of Gold-Mumbai" And "Kaante."
He Was The Host Of An Inaugural Season Of "Bigg Boss Marathi."
Slumdog Millionaire Won An Oscar Award In 2008. Mahesh Was The Part Of The Cast.
Mahesh Loves Homemade Food. He Avoids Eating Out.
He Belongs To Marathi Brahmin Family.
Mahesh Children Are Also Part Of Film Industry. His Son And Daughters Are Actors And Producers By Profession.