Name: Kylie Jenner
Real name: Kylie Kristen Jenner
Fortune in 2020: $ 900 million
Date of birth: August 10, 1997
Gender: Female
Height: 1.68 m
Weight: 58 kg
Main sources of wealth: Influencer and CEO of Kylie Cosmetics
Nationality (ies): American
Daughter of Kris Mary Jenner and Caitlyn Marie Jenner (Bruce Jenner), Kylie Kristen Jenner is one of the most influential people in the world.
Last May, Forbes magazine estimated his fortune at $ 900 million. On this basis, she would be one of the youngest millionaires in the world.
Born August 10, 1997 in Los Angeles (California, United States), she is now 23 years old. After a brief modeling career , she became a recurring member of the Kardashian-Jenner family reality show.
Since 2007, The Incredible Kardashian Family has been filming the daily life of this extraordinary family .
She also stood out as an influencer on Instagram and made a place for herself in the world of fashion and beauty, particularly with the creation of her brand Kylie Skin, launched in 2016.
She is also the focus of her own reality show called Life of Kylie.
Who is Kylie Kristen Jenner?
The youngest in the Kardashian-Jenner family, Kylie Kristen Jenner is the half-sister of the famous Kim Kardashian. She grows up in the camera eye of her family's daily reality show that airs on "E!" since 2007.
"Keeping Up With the Kardashians" depicts the daily lives of members of this popular American family in the United States.
From her teenage years, she was part of the brand image of the family business and posed in particular for the promotion of its brands (eg Dash).
In 2017, she launched her online accessories store . It sells calendars, lighters, phone cases, posters, but also clothes.
This company is very successful , which allows it to launch numerous ephemeral pop-ups in major American cities such as New York, Los Angeles, Chicago and San Francisco.
It also offers cosmetics and will subsequently specialize in the marketing of products of this type. She founded her own cosmetics company in 2016, the products of which were very successful.
She offers products from collaboration with her mother Kris Jenner and her older sister Kourtney Kardashian. She is the mother of a little Stormi Webster born on February 1, 2018 from a union with rapper Travis Scott.
She's been the star of her own reality TV show since July 2017. Entitled " Life of Kylie ", this show airs on "E!" is very successful across the Atlantic.
She gives her advice and talks freely about her everyday life as a world-famous celebrity.
She also has her YouTube channel on which she gives her fans clothing advice, beauty advice, invites family members and reveals some anecdotes about her loved ones and about herself.
She also collaborates with major brands such as TopShop in 2017.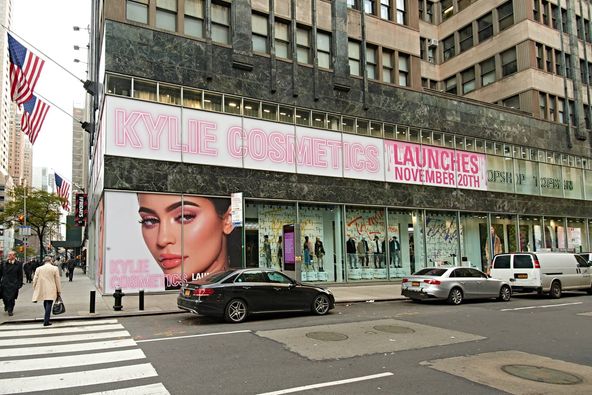 She made the talk in 2014 by posting several photos of her highlighting a new face and new curves that we did not know her.
She then became more and more active on social networks and created a large community on Instagram, a network on which she had more than a billion followers.
She suffered many criticisms about her new physique and all the more so in view of her young age. She is in fact a minor when she performs her first cosmetic surgery operations.
This physical change will have a real impact on many teenage girls around the world who want to increase the volume of their lips.
@kyliejenner ♬ original sound – Kylie Jenner
Kylie drew many other criticisms by denying the use of any act of surgery . She explains her change in appearance to the use of new makeup tricks that she would employ.
In 2015, she admits to having lied and admits having resorted to operations to increase the volume of her lips.
What is the amount of his fortune?
One estimate of Forbes magazine, Kylie's fortune would be estimated at over 630 million dollars making it one of the celebrities of highest paid 2018.
She would have won that same year a sum that would approach 166.5 million and thus ranks among the richest personalities in the world.
Add to this the fact that she benefits from all the shares of her business, which increases her profits even more. Her fortune would therefore amount to 900 million dollars which makes her the youngest billionaire who ever existed.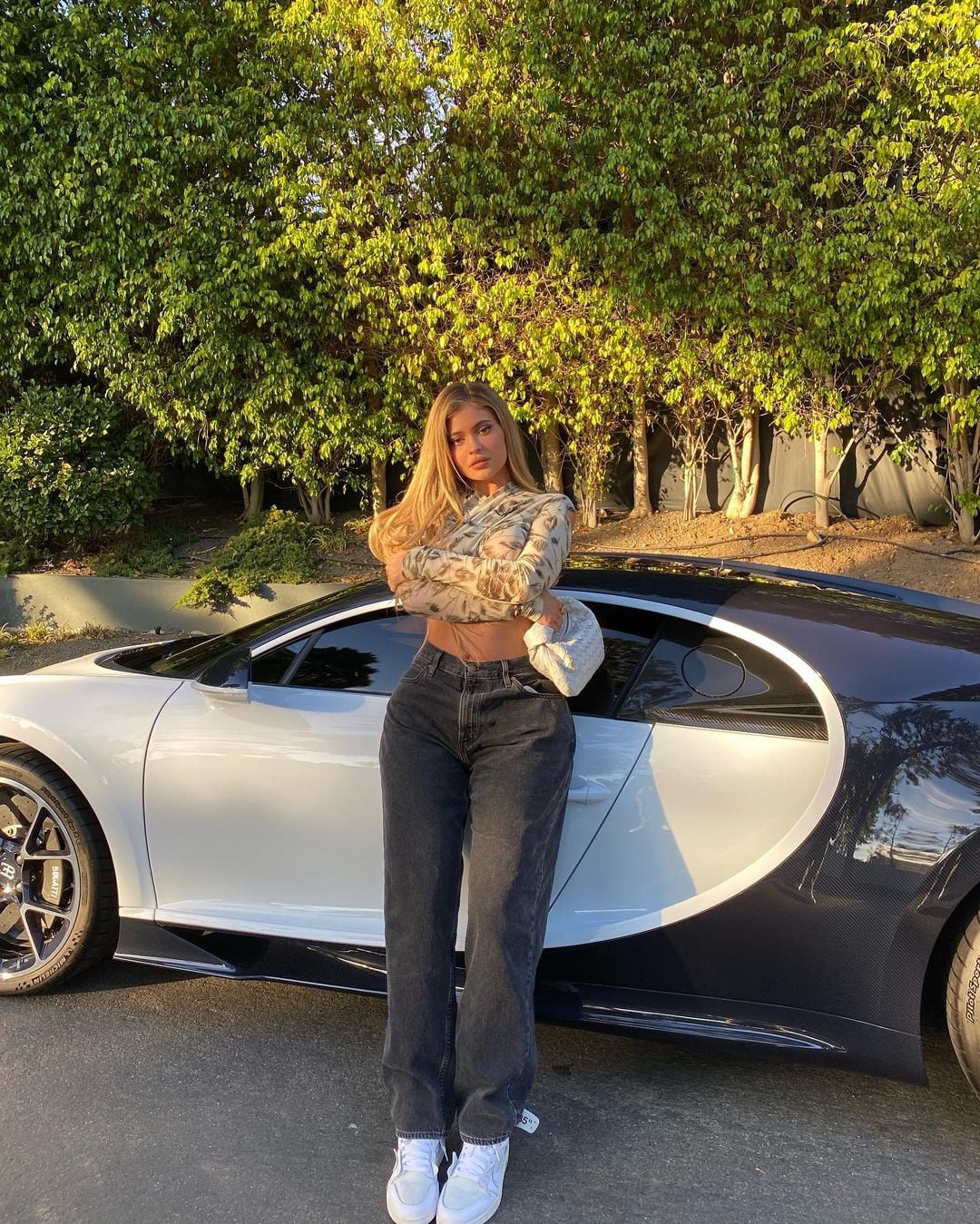 This title was granted to him by Forbes Magazine in March 2019, but will be withdrawn a few months later.
Following the launch of its brand of cosmetics in 2016, she would have won more than 41 million dollars the following year and was thus ranked 59th highest paid celebrity in the world.
Where did Kylie Kristen Jenner's fortune come from?
Kylie Jenner owes her fortune to her family at first. From her teenage years, she was part of the family business and posed in particular for the promotion of its brands.
It therefore derives great benefits , and this in particular thanks to the success of the family reality TV show in the United States.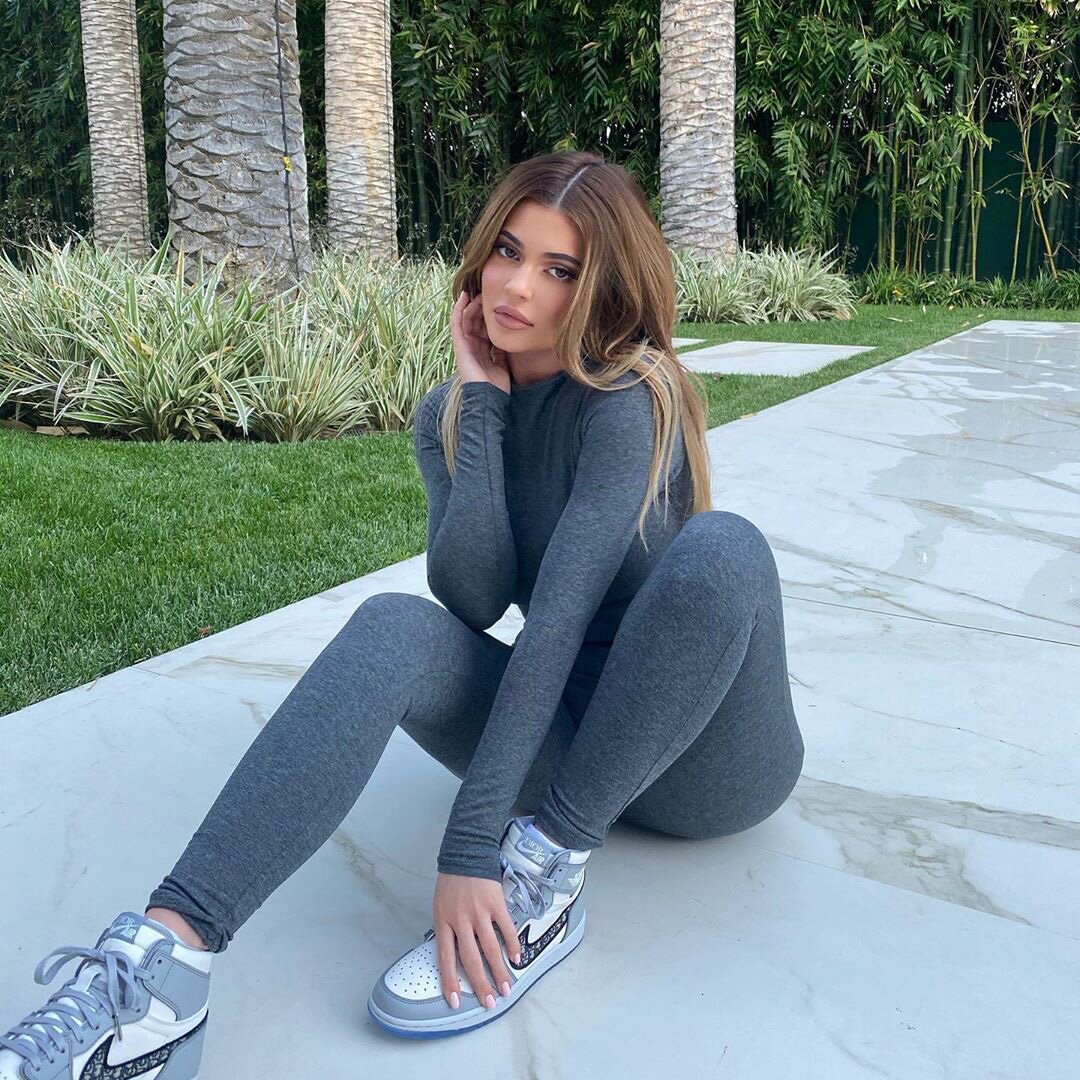 Her fortune also comes from the few shoots and fashion shows she was able to participate in during her brief career as a model.
The launch of his YouTube channel in 2017 provides him with fairly significant additional income if we are to believe the number of views under each of his videos as well as his number of subscribers.
Its various collaborations with ready-to-wear brands such as Topshop allow it to draw profits.
Add to this the revenue due to the broadcast of its spin-off entitled Life of Kylie which has a high audience rate in the United States.
In 2017, WWD magazine reveals an estimate that the company would have received close to 420 million dollars , and that since its creation.
The launch of his brand of beauty products Cosmetics Kylie in 2016 won him 41 million dollars making it the highest paid celebrity of 2017.
Youth and early career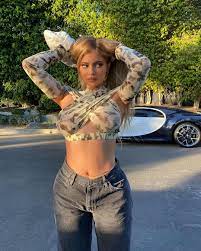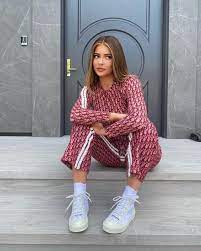 Born August 10, 1997, Kylie Kristen Jenner grew up in the city of Los Angeles, California .
She is the daughter of former gold medalist Bruce Jenner and businesswoman Kris Jenner who marries the latter after being married to Robert Kardashian.
She is the little sister of model Kendall Jenner and is the half-sister of Kim Kardashian , Kourtney Kardashian, Khloé Kardashian and Robert Jr Kardashian.
She spent her childhood in Calabasas , west of Los Angeles. She is educated at Sierra Canyon School, a private school where her sister Kendall also goes.
The two sisters practice cheerleading, but will not end up being homeschooled because of their many outside commitments . She graduated in 2015 and officially finished her studies.
She grows up in the eye of the cameras on Keeping Up With The Kardashians, the family show in which she appears as a permanent member .
She grew up surrounded by her family; her parents eventually divorced in 2013 and after 22 years of union.
Kylie's rise to stardom and career milestones
Kylie is growing up in the eye of the cameras. If the attention is particularly focused on her older sisters and in particular on Kim, she is distinguished by her fun and joker character .
In episodes of the reality show, she does the 400 hits with the help of her older sister Kendall. In 2014, following her physical changes due to the use of cosmetic surgery , she drew many criticisms.
She becomes the center of interest of the paparazzi and takes the opportunity to make herself known as Kylie Jenner and not as "little sister of".
Her rise continued in 2016 with the launch of her spin-off "Life of Kylie" in which she stages her daily life. She reveals herself more intimately to the public who are passionate about this young billionaire .
The launch of her cosmetics brand in 2016 marks a new turning point in her career . Its products appeal to thousands of people and are sold all over the world.
Its popularity is climbing and it gains many subscribers on social networks and in particular on Instagram . She shares some pictures featuring her family and the highlights of her daily life.
How does Kylie Jenner spend her fortune?
In general, Kylie Jenner spends her fortune on her purchases. It has an impressive collection of luxury cars and bags from top designers.
She also owns several luxury villas . She also takes advantage of her fortune to make donations to associations. Thus, in 2019, she donated $ 75,000 to the Nest of Love association, which is committed to women.
Kylie Jenner's personal life
Side heart, Kylie is displayed on the arm of several quite famous American rappers. In 2014, she formalized her relationship with rapper Tyga then aged 24 (she was only 17).
The couple ended up separating in May 2016 after a cheating. In 2016, she had a relationship with rapper PartyNextDoor80, but it would only last a few months .
She appears on the arm of rapper Travis Scott in April 2017 and announces to be pregnant with a little girl in September 2017. She gives birth on February 1, 2018 to a little Stormi Webster.
The couple ended up separating on October 1, 2019 , but remained on very good terms in the best interests of their daughter.
She subsequently had a relationship with rapper Drake in 2020, but ended up flaunting herself on the arm of a model named Fai Khadra who turned out to be her sister's best friend and her former friend's ex. Jordyn Woods.
Mini FAQ
Who is the richest Kardashian?
If Kim Kardashian turns out to be the central figure of her family, Kylie is the richest of them.
Who is the youngest billionaire?
After obtaining the title of youngest billionaire by Forbes magazine, Kylie is dethroned by Alexandra Andresen. She is nevertheless part of the top 3 of the youngest billionaires.