On July 17, Congressman John Lewis, who dedicated his life to the defense of human rights and served as a congressman for 30 years in the Democratic Party, passed away. From an early age he became a benchmark for the fight against racism. Today public figures from all political factions pay tribute to him.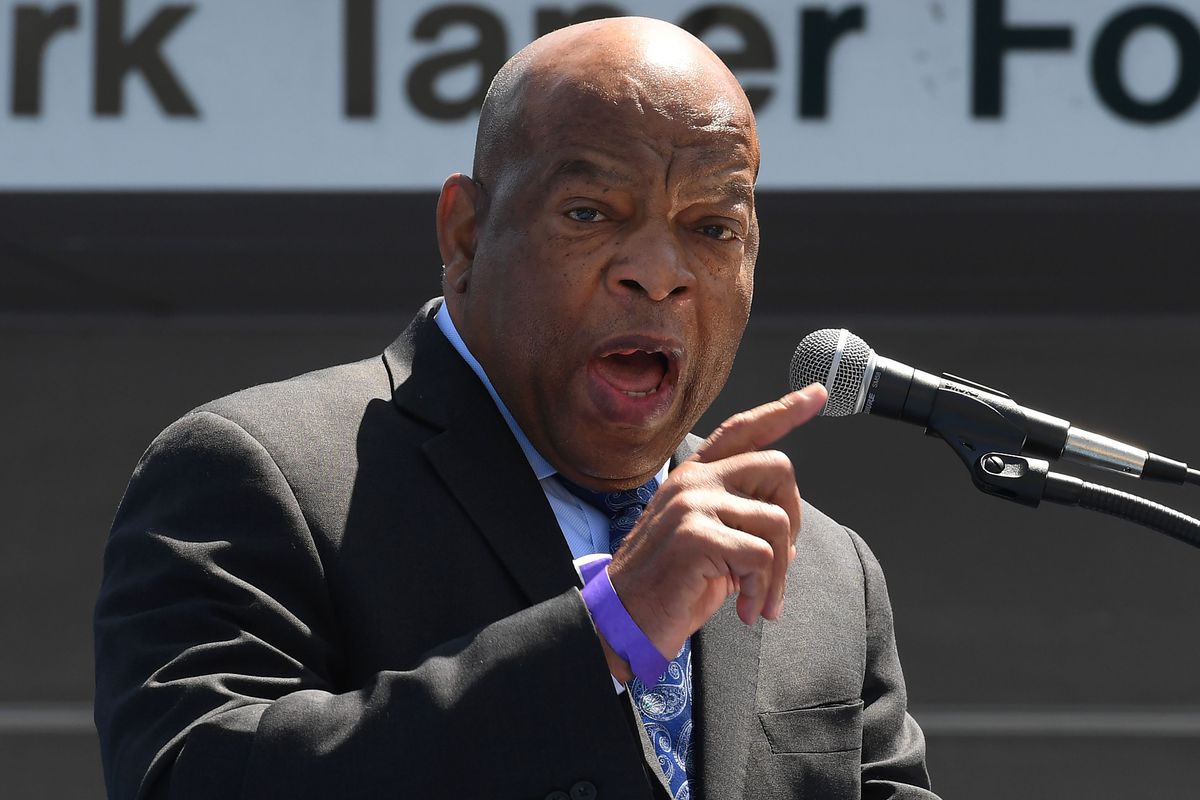 His fight for civil rights in the United States marked a legacy to which many pay tribute today. John Lewis, a 33-year-old African-American leader and Democratic congressman, died on Friday, July 17, at the age of 80, after months of suffering from terminal pancreatic cancer.
Bio/Wiki

Full Name

John Robert Lewis

Nickname
Nill
Profession

American civil rights leader and politician

FACTS & DATA

Democratic Party

Birth Date
February 21, 1940
Birth Place
Near Troy, Alabama, United States
Death Date
July 17, 2020
Place of Death
Atlanta, Georgia, United States

Awards

2002
Spingarn Medal
2011
Presidential Medal of Freedom

2017                                    Coretta Scott King Book Award

chairman of the Student Nonviolent Coordinating Committee (SNCC)
 from 1963 to 1966
racial segregation in the United States.
In 1965
 Selma to Montgomery marches
 Edmund Pettus Bridge.
 U.S. House of Representatives.
Served
dean of the Georgia congressional delegation
dean
Chief Deputy Whip
1991
 Senior Chief Deputy Whip.
2003

Family

Parents
Father:  Eddie Lewis

Mother: Willie Mae Lewis

Siblings
Adolph Lewis, Sammy Lewis, Edward Lewis, Grant Lewis, Ethel Lewis, William Lewis, Ora Lewis, Freddie Lewis, Rosa Lewis
Wife / husband
Lillian Miles Lewis (1968–2012 Her Death)
Children
John Miles

Education

School 
American Baptist Theological Seminary (Nashville, Tennessee)
University
Fisk University (B.A.)
"He loved this country so much that he risked his life and blood so that he could fulfill his promise," former President Barack Obama said in a statement shortly after the news broke. "Over the decades, not only did he give himself completely to the cause of freedom and justice, but he inspired the generations that followed to try to live up to his example."

Not many of us get to live to see our own legacy play out in such a meaningful, remarkable way. John Lewis did:https://t.co/KbVfYt5CeQ

— Barack Obama (@BarackObama) July 18, 2020

Lewis was born in 1940 in Alabama, the third of ten siblings of an African-American family whose parents worked in the fields during the time of segregation in the United States.

Inspired by the Reverend Martin Luther King, whom he met when he was just 18 years old, he joined the civil rights movement, in which he was one of the first so-called "freedom riders", activists who sat on buses in seats. reserved for whites in claim mode.

In the 1960s he was arrested about 40 times as a civil rights leader. And together with Martin Luther King, he promoted the March on Washington for Labor and Freedom, in which he predicted the famous speech "I have a dream" by his emblematic friend and activist.

He also led the marches from Selma to Montgomery, in which the right to vote of African Americans was demanded and in which he was strongly repressed by the Selma Police, where agents fractured his skull. The images of police abuse were transmitted raising a wave of indignation that increased the fight against racial segregation.

John Lewis, A Crucial Figure In American Politics

In 1987 he was named a Congressman for Georgia, a position from which he established himself as one of the most prominent figures in American politics and in which he was dubbed "the conscience of Congress." Former President Barack Obama recognized his career as a human rights defender in 2011 with the Medal of Freedom.

Years later, Lewis refused to attend Donald Trump's inauguration as president of the country in 2017 and expressed his misgivings about the Republican's electoral victory, suspecting alleged Russian interference. In response, Donald Trump charged heavily against him, causing more than 50 lawmakers from the Democratic Party to skip the event.

Lewis continued to fight for civil rights and human rights until the end of his life. In 2016, he led a process to demand regularization on the use of weapons and last month, already using a cane, he walked with the mayor of Washington, Muriel Bowser, through the newly named Black Lives Matter plaza, in honor of the movement for the rights of the African-American population that has gained momentum in recent months following the death of George Floyd.

American political figures pay tribute to Lewis

After knowing the news of his death, messages quickly began to arrive from different personalities on all political fronts.

"We have lost a giant. For his part, Senate Republican Majority Leader Mitch McConnell said Lewis had a place "among the giants of American history.