The beginning of the year is often synonymous with stress. To fight against our little anxiety attacks, the stars offer us some tips to copy without moderation.
They are models, actresses or even singers. Rich and famous, they are also very often confronted with stress. Notoriety, the pace of life or even criticism on social networks can have real consequences on their mental health. Britney Spears , Selena Gomez or even recently Demi Lovato can attest to this. To successfully manage their anxiety, some have simple and effective tips that we copy without delay!
THE HOT SHOWER FOR JESSICA ALBA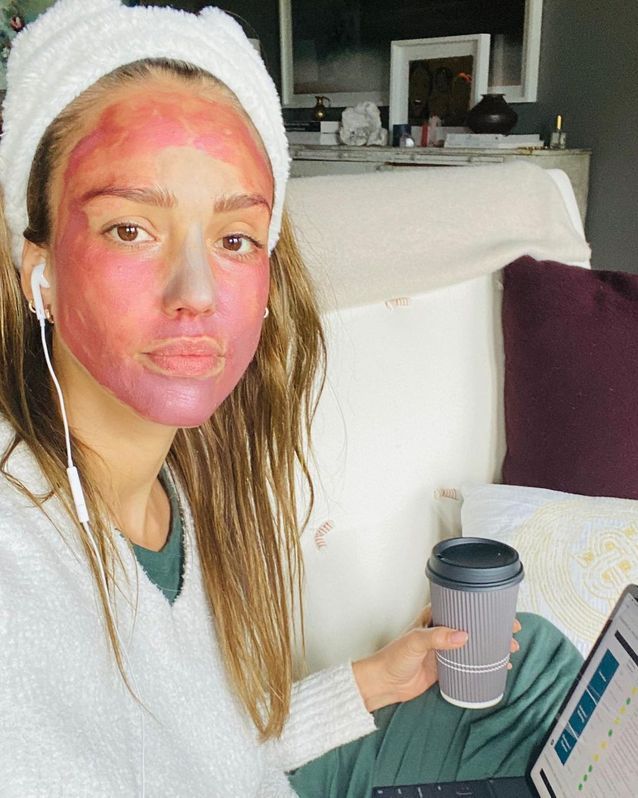 Actress, entrepreneur and mother of three, Jessica Alba's well-being advice is invaluable. To relax after a long stressful day, the young woman opts for a hot shower or bath in the evening before going to bed. "I like to take a shower in the evening. I have the feeling that there is nothing better than the shower or the bath to really decompress, "she confessed to us during an interview.
READING FOR KAIA GERBER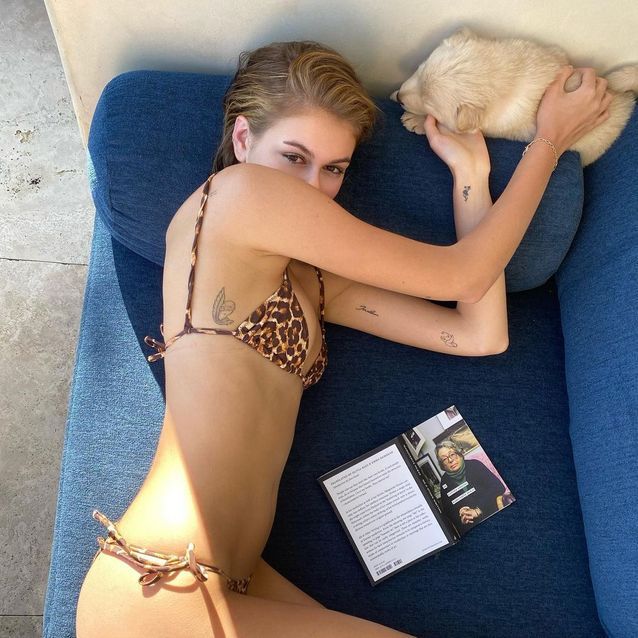 During confinement, the model decided to launch a book club on Instagram. The principle ? Offer its subscribers a 2.0 book club. Each week, the young woman shared her favorites in story or during live. An activity that allowed him to take a step back from the health crisis. Since then, the daughter of Cindy Crawford continues her book club, less regularly, but always with as much passion.
MEDITATION FOR KENDALL JENNER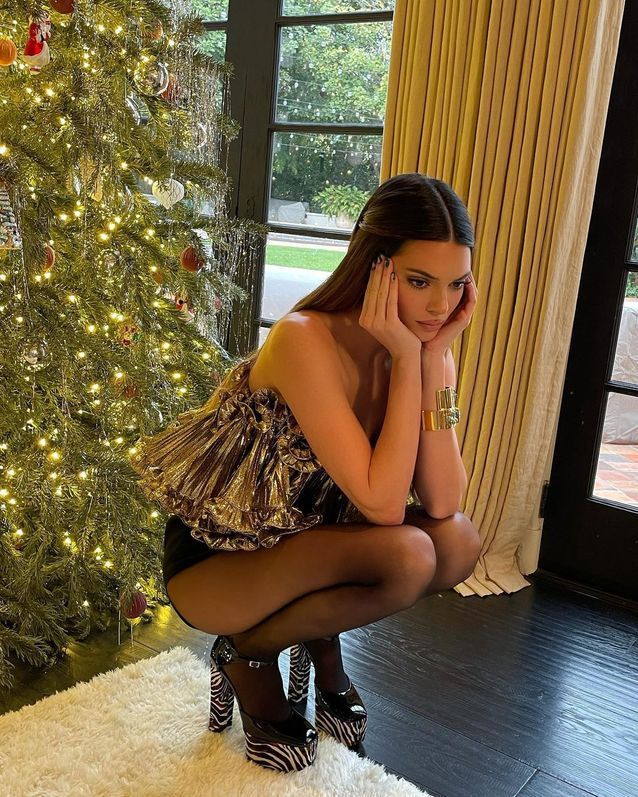 It was her sister, Kourtney Kardashian, who initiated her. Since then, Kendall Jenner has loved meditation. Before a photo shoot or a parade, the pretty brunette does not hesitate to do some breathing exercises to relieve her stress.
PAINTING FOR HAILEY BIEBER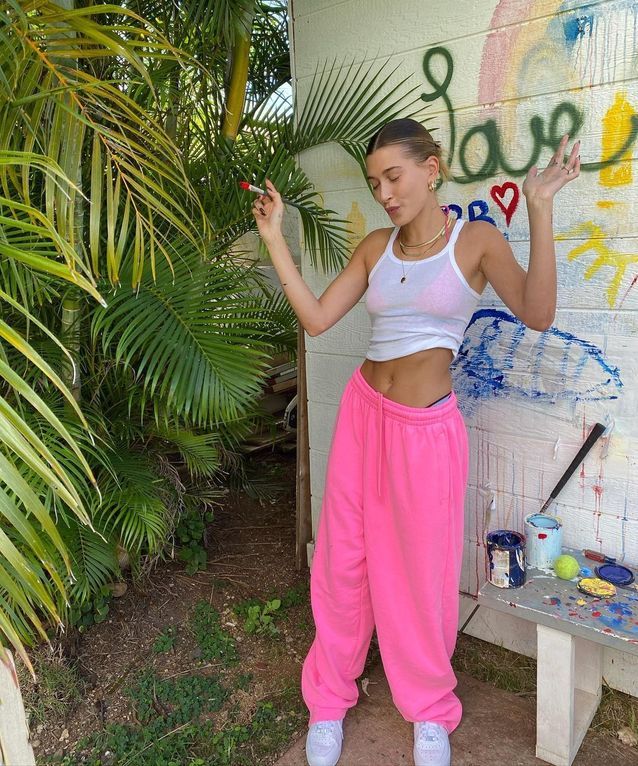 Hailey Bieber spent her confinement painting. Since then, the pretty blonde continues to practice this relaxing activity. During an Instagram live with her husband, Justin Bieber, the young woman confessed to being very careful about her mental health. Painting is, moreover, one of the plastic arts which appeases him enormously.
COLORING FOR ANGELINA JOLIE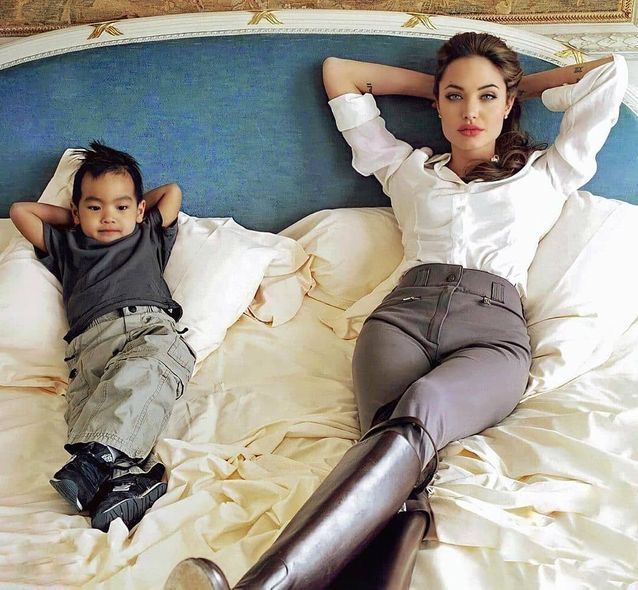 The actress said she is a fan of art therapy. With her six children, she colors very often in order to relax her brain. A 2 in 1 activity that helps her to fight against her stress but also to spend time with family.
SPORT FOR KHLOÉ KARDASHIAN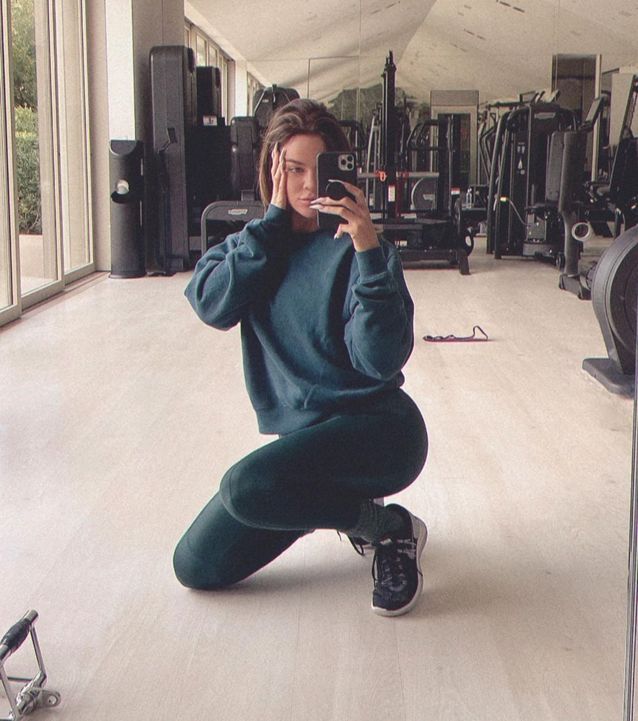 Being Kim Kardashian's sister, having a petticoat boyfriend, and being filmed daily since she was a teenager doesn't have to be easy. So as soon as a rise in stress invades her, Khloé Kardashian rushes to the gym. "I promise you, the gym took so much stress away. It helped calm me down… you accumulate endorphins and feel good about yourself. It saved me, "she said in an interview with" Marie Claire "UK.
TRIPS FOR SELENA GOMEZ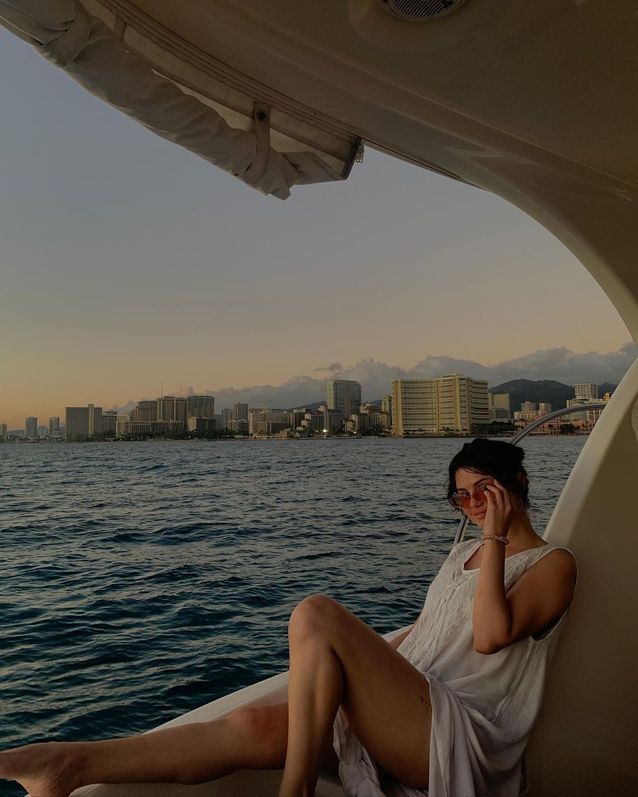 After canceling her tour due to burnout, Selena Gomez withdrew from social networks. Far from the cameras, the pretty brunette has traveled a long time to find herself. "I want to focus on keeping myself healthy and happy, so I decided the best way forward was to take time for myself. She wrote on Instagram.